underwear / fundoshi / jockstraps / loincloths
That looks super comfortable! Where's a good source for this - I'm guessing this is the fundoshi?
I make most of my own fundoshi, it's just a long strip of lightweight cotton. I'll buy three yards of cloth, then tear it lengthwise into strips about 10-inches wide — all done!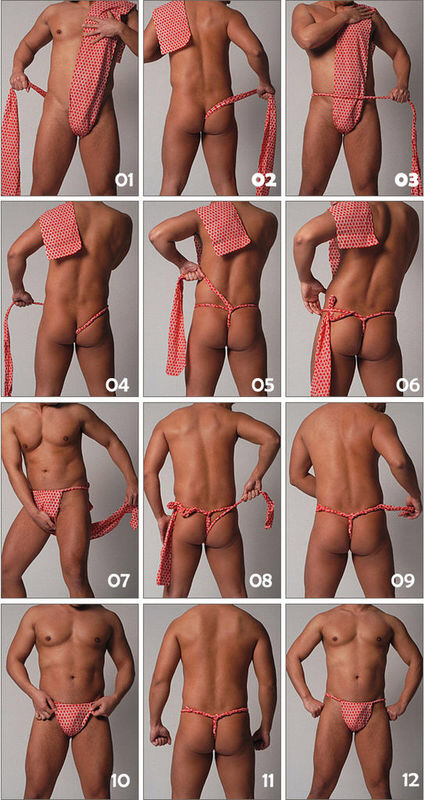 You can also purchase fundoshi already made, usually with the edges hemmed. Try eBay or Amazon