Administrator
Staff member
Voting has ended. The winners for this contest are:
Top two voted for entries:
1st:
@ericb23
2nd:
@LBJockPig
Randomly selected entries:
1:
@Jack4863
2:
@Monty_Ross
3:
@teasedpdb
(The winners have now all been contacted.)
Keep your cameras and jocks close by, our next contest will be starting before you know it!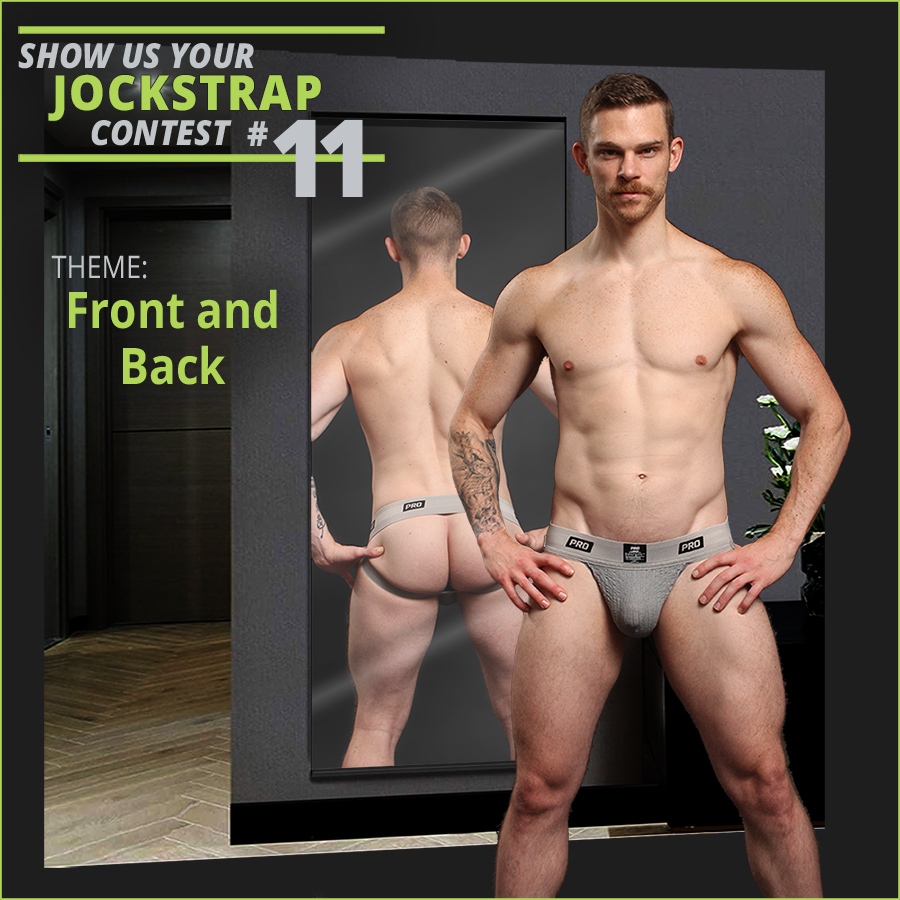 Our eleventh Show Us Your Jockstrap Contest has started! Enter for a chance to win one of five $50 gift certificates to use at

Jockstrap Central

.

The theme for this photo contest is:

Front and Back.

More about the theme: you have to submit

one photo

of you in a jockstrap showing both the front and back. How you accomplish this is up to you. Mirror or photo montage or ????

------------------------------

Here are the contest rules and contest details.

We want you to post a selfie of you with a jockstrap - that keeps with the theme of Front and Back (open to interpretation).

Members submit ONE photo based on the above theme between now and September 4th, 2023. After September 4th, no more entries will be accepted.

Voting won't start until September 5th and will go on for three week, ending on September 25th at midnight. The votes will then be tallied and on September 26th, the members who posted the top two highest voted for photos will win a $50 gift certificate to use at Jockstrap Central. Three more winners will be randomly chosen to also win $50 gift certificates - so there's lots of chances to win!

Here are the rules in point form:

You can only enter one photo so make sure it's your best.
Your photo has to be a selfie of you in or with a jockstrap with the theme of Front and Back. Themes are always open to interpretation.
The photo can be as explicit as you like.
You have to be a registered member of Your Jockstraps to enter (and to vote).
To enter a photo into the contest, scroll down and use the Reply box below to post your photo in a reply to this forum thread. Use the Attach file button to choose one photo from your device. Once it's uploaded click the Post Reply button and that's it - you're entered.
When you upload your photo to your post, I recommend you upload the Full image instead of just the Thumbnail.
The photo you enter HAS to be of you or at least have you in it. I.E. a selfie.
The garment you're wearing or at least in the photo HAS to be a jockstrap.
In the case of a tie, the top voted winners will be randomly chosen from the top voted entries.
All photos have to be entered by September 4th at midnight. Any photos entered after that will be removed.
Voting starts on September 5th and ends on September 25th.
Winners will be announced on September 26th.
To vote (when voting is opened up on September 5th), simply like the post with the photo you like. A tally of the votes will appear at the top of the contest thread.
You can vote for as many entries as you like.

As proven by past contests: Creative photos normally get more votes. Naughty photos also tend to get more votes. Early entries tend to have an advantage in the voted for entries but three winners are randomly chosen giving everyone a fair chance.

Good Luck!
Last edited: