It was hardly the championship game or anything, but when I got called 'OUT!' by the home plate umpire, I was furious! Sure, it was the final out of just another hum-drum softball game featuring a bunch of half drunk guys sporting shirts with logos from assorted bars and car parts shops from around town. But damnit! I was safe at the plate by at least a full second! Since we were the last game of the night, the scorekeeper clicked off the night time flood lights ringing the field, plunging the dugout and stands into darkness, thus ending my pleas for an 'instat reply' call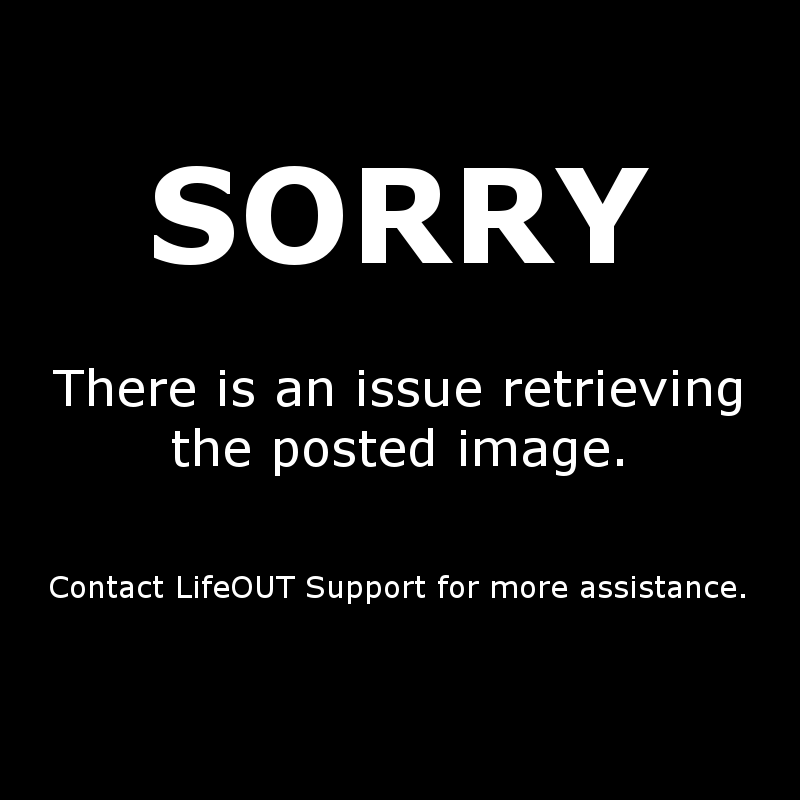 As the team regrouped in the lit parking lot to guzzle cold beer from the ice chests inside nearly everyone's car trunks, things got rather humerous as we took turns hurling insults at the umpire who long ago took off. At one point someone made a crack about whether he was even qualified to be umpiring softball games. I replied something like "Hell, he's not qualified to suck my dirty jockstrap!" and everyone broke into suds induced hysterics.
Eventually, the crowd thinned out as some of the guys took off for home or to bar hop the night away, and I was left in the company of one other team mate: Paul. I didn't know all that much about Paul other than he was brought on the team because he knew another team member and we needed to fill a roster slot. Neither of us had anythig else to do, so we decided to grab a few cans and head back to the dugout, where we could sit down and polish off a few more beers without being under the spotlight of the parking lot illumination. We chatted about odds and ends while working on emptying several more beers; and when our beer-filled bladders needed emptying, we'd end up pissing into the dirt just outside the dugout a few feet from each other. Each time he pissed, I listened lustfully at the sound of his hot piss stream splashing onto the ground. Goddamn, how I wished I could watch him relieving himself up close!
I decided I was getting a little annoyed at having to wedge my dick out from under my sliding shorts and a cup everytime I wanted to piss, so I casually moved around to the other side of the backstop, where Paul wouldn't see me, and quickly stripped off my softball shorts, removed my padded sliding shorts and took the cup out of my jock. I put the softball shorts back on and walked back over to the dugout, depositing my removed items into my equipment bag. Paul noticed what I put in the bag, laughed a little, and asked "Freeballin tonight?"
"Oh no, still wearing my jock...just couldn't stand the extra layer of sliding shorts in this heat if I don't need them anymore, you know?"
"Heh, yeah I do, actually." He reached into the front of his shorts and pulled out his own plastic cup from it's hot inner pocket. He hadn't brought his bag with him from the parking lot, so he just hung it from the fence. "You still pissed off about that final out?"
"Nah...I think my bruised ego's gotten over it," I laughingly replied. We talked game for a few and kept working on our beers. Who was the team to beat...who sucked more than we did...which bar or restaurant we
wished
sponsored us instead of the looser dive that did.
Soon I had to piss again. I stepped away to take care of business and couldn't help but notice how big and loose my nuts were hanging in my jock pouch. Must have been the heat. I played with them for a sec, gave them a good scratch, tucked them back in and returned to the dugout bench. Paul said he was going back to the car for a few more beers and took off towards the parking lot.
I sat back on the bench staring up at the starry summer sky. My gaze slowly worked it's way back down to Earth and happened to fall upon Paul's cup stuck on the fence. I had to check it out. I got up and lifted it off it's fencewire perch for closer inspection. It seemed like it had seen a lot of use over the years. The plastic was a little yellowed and faded. The foam strip around the edge was cracking in spots. I knew what I had to do next: I tucked it down under my own jock and felt it against my dick and balls. Such a forbidden yet clandestine pleasure! I felt the coolness of his condensed sweat moisture touching my organs. My dick instantly responded with a plump twitch.
I heard his cleats crunching through the gravel parking lot, warning me of his impending return, and quickly removed his cup from my jock. I reached to hang it back on the fence the way he had it, but it missed and fell to the ground. As I reached down to pick it up, Paul returned to the dugout to see me with his cup in my hand. I looked at him looking at his cup in my hand and handed it off to him explaining it fell and I was just putting it back up on the fence. He popped an odd grin and just said "Whatever" as he took it from my hand and hung it back up. He tossed me another cold can, cracked his open and took a long swig.
"Hey, um, speaking of cups and jocks and stuff...ummm...I was kinda curious...just what kind of qualification one
does
need to posess in order to suck on your jockstrap?"
Only the crickets in the outfield peppered the night silence as I pondered several things: what would motivate him to ask, and what my response would be? Is he serious or just kidding around? I decide to call his bluff and see how far he want's to go.
"Well, the first thing would be that the candidate would need to be at least moderately athletic, so he would already posess an appreciation of the fine art and form of jockstrap use from having the need to have used them himself over the years. After that...it's just preference...I suppose..." I glanced over to Paul to see how he was reacting so far, and then continued "...he'd have to be at least 5 foot 10 inches tall, medium brown hair cut in a military style, and probably drunk!" I had, of course, described Paul and laughed out loud over what I thought was my rather sly response. He laughed, too.
"Good one! I suppose I deserved that!" He tipped his beer can towards me and I did the same back. After a few more minutes of rambling conversation about the Red Wings early exit of the playoffs, it was time for another quick bladder break; this time, Paul decided to join me just a few feet away. The outfield crickets were drowned out by the sound of our two hot streams splashing onto the grass. I finished first, but took my time shaking off and just enjoying the cool night breeze against my cock, all the while trying to get a quick side view of Pauls own dangling meat. His stream slowed and stopped, so I backed off and headed back to the bench with my fly still half open, leaving my jock partially visible. Paul followed a few seconds later. "So, look dude, ummmm...since I qualify and stuff, can I check out your jock?"
In response, I let my shorts fall to the ground, kicked them off from around my shoes, sat back down on the bench with my legs spread wide. "Go for it dude!" He didn't need to be invited twice. He quickly got down on his knees between my legs and promptly buried his nose deep into my musky jock. I could feel his tounge and teeth working my flesh through the grungy jock cloth. My cock sprung to attention rather quickly at all the attention it suddenly found itself recieving. He began working on sucking my balls through my jock and into his wet mouth at the same time. After a time, he worked even lower and washed my ass ring clean from the accumilated game funk and sweat. His sweet tongue had me quivering in no time. I was spinning in extacy as he worked his mouth all over my personal equipment. As good as it all felt, I began to get the feeling that it was time to empty my beer-filled bladder again. "Hey bud, gonna have to let me up and piss in a minute," I told him. He just grunted or mumbled something I couldn't quite understand, since he had a mouthful of cock-n-jock. After a few more minutes of enjoying his awesome service, I reminded him again that I really needed to get up for a minute.
He let go of my balls just long enough to reply "Dude, just let it go," and promptly reattached himself to my still jocked cock. I knew what he was suggesting, but wasn't sure if I could. But I reasoned, he know's what's going on, so I figured I'd just do it. It took a sec to relax the right muscles, given the current condition of my dick, but sure enough my golden beer-piss began to flow. he scooted back just to keep from being splashed from the dribbling shower eminating from my overflowing jock, but he kept right on sucking, licking and nibbling at my organs. I'm sure he must have gulped some recycled beer in the process! I couldn't believe how turned on this scene was getting me! I emptied myself out after a few more seconds, and it seemed as if Paul was intent on sucking every last drop of piss from out of my jock.
It only took a few more minutes of his masterful jock sucking until I felt my nuts begin to twitch in pre-cum activity. I maned out loud and tensed up as my climax quickly rushed upon me. Paul knew what was about to happen and clamped his mouth directly on my wet cock head, which he pulled out of the top of my jock with his lip protected teeth. I erupted a massive boiling gusher of jock cum deep down his throat again and again and he stuck right with it until the final dribble exited my piss slit. My cock felt like it was on fire from all the nerves firing off, it was so sensitive! He continued to tongue bathe my slowly deflating organ as I basked in the afterglow, but eventually I told him he had to stop, because I was so sensitive, it was actually painful in a way. He stood up and took a step back. "I've gotta take a leak myself, anyhow," he said and started to leave the dugout. I told him to wait and come back.
I ordered him to stand between my still spread legs. Then I reached for his shorts, undid them and worked his fat dick out from his own jock ad aimed it at my own crotch area. "Do it man," I ordered. He smiled and quickly obeyed my command. I felt the surge of piss pulse through his dick as I held it and quickly adjusted the aim of his piss stream from hitting too low and directly onto my already soaking jock-hugged balls and cock. His hot liquid splashed all over my cock and balls. I felt it's heat soaking through. I heard it cascading down to the ground, where it splashed into the puddle my own beer piss already created. He stood very close into my crotch in order for him to be close enough for me to hold his cock as he relieved himself. I did the best I could to aim his half hard cock straight down onto my own cock. His arms were up behind his head as he enjoyed the sensation of someone else handling his piss lizard for a change. He shuddered as the final drops of liquid flowed out of his own piss slit, and stepped back to signal he was empty.
He grabbed his dick and quickly pumped it to maximum fullness in a few seconds. He jacked it wildly and in a few seconds he blasted sticky white ropes of cum all over my jock, soaking it for a third time that evening. He fell back against the fence in an utterly relaxing afterglow. We caught our breath for a few minutes as our senses regained their grasp back on reality.
I stood up and pulled my jock off since there was simply no way I was going to wear this soaked garmet in my car for the drive home. I pulled my shorts back up. "There,
now
I'm freeballing!" We both laughed hysterically. It was getting late, so we decided to wrap things up for the night, but not before agreeing to get together again after the following weeks' game.